Fast paced action-racing game  for PS4 where you will fight with your team in a non-stop bullet and nitro race to reach the winning score before your adversaries. Compete against your friends in a frenzied battle that mixes action and driving as you've never seen before!
Expansion Clash of Titans
New Features for Clash of Titans for PS4:
Free of charge, any person with the original game will get it under an update.
New Game Mode: Titan Strike. You will fight in five different races where you must destroy the Enemy Titan. Titans are colossus from past ages that were once destroyed and want to be revived. Be the fastest striker to keep your enemies' Titan dead at all cost!!

Destroy the enemy Dreadnought, powerful suborbital defense spaceship designed to protect others. Its only weak spot is that they are awfull defending themselves, so keep that in mind and obliterate them with a rain of missiles!!
They say that geniuses leave their legacy, this statement is truer than ever. The devices of Prometheus are still as valid as the day they were made. But be careful: he also know how to protect them! Now you have to run with the prototype aegis shield generator before the defenses kill you!
The Aegis shields are up, just keep shooting to destroy them. Do it before your enemy!
The Muramasa Combat Drone Station, was abandoned long ago, but it still has a few operative combat drones, be fast and introduce your activation codes!! Not many of them are left and you will need them!
The moment of Truth , destroy the enemy Titan and make its core vulnerable. These cores are made of 'Tesseract', the key element of the Titans. Without it, they are just a huge pile of garbage. Be fast and annihilate it!

Full car physicis review!
Visual Improvements, Scenery rework, new VFX…
New car profiles that modify the car's stats. Now you can play with your favorite car in a different way!
New Weapon. Is there something better than a Gatling?… Yes a Double one!!
Customizable Matches: now you can select the tracks that comprise your Cups or Titan Strikes
New drifting system for an improved driving.
Bugfixing.
Directives to add extra spicy variations
And many more!
Rush

Speed is key to winning, not just velocity but mental quickness

Clash

Keep your way clear, remember to be the one in the race

Bash

Play with your team, build strategy, use skills and wipe your rivals
6 Different Weapons to choose from
Guided Missile / Countermeasure system
Stats for each car
Strike Back: do you hate the guys behind you?  Check this out!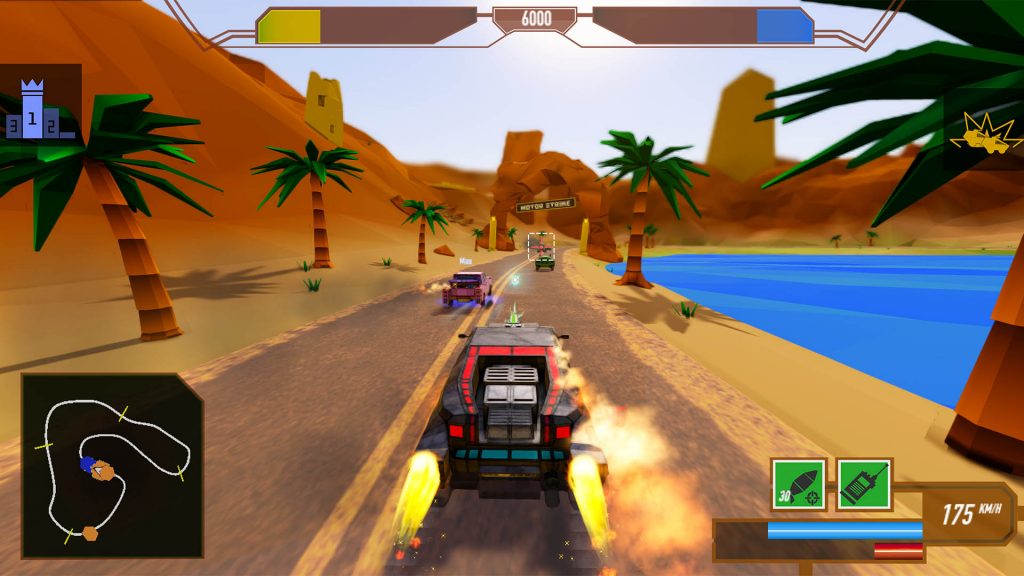 Non stop nitro, "Was that a curve?" -Last words
Fast pace tracks
Destroyable environments
A hook, feel like Spiderman!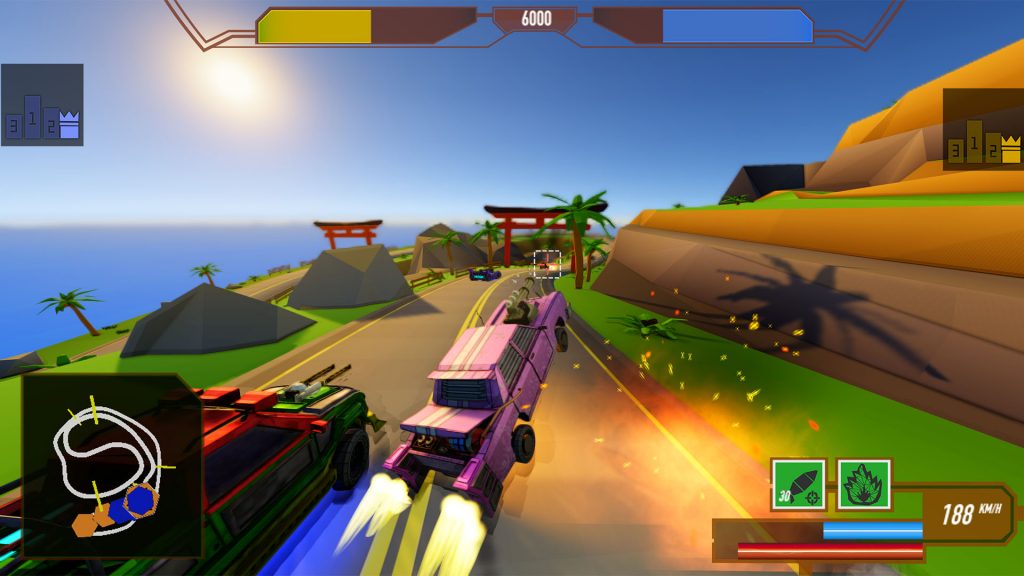 Up to 24 Different tracks in 6 enviroments, or 14 cars.
Each one inspired in a different icon, can you recognise them?
Customize your gameplay style with the offensive, defensive or specialist trees.
Jump into a fast race, or compite in a 4 race event!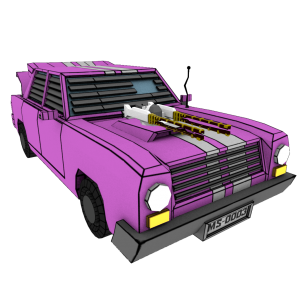 Up to 6 players in an intense race experience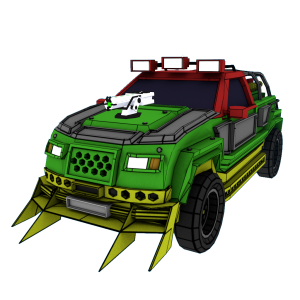 Non Stop Energy skill system
Skills system based on  energy regeneration, as many RPGs. Just use what you want … wisely
Gameplay inspired in MOBAs
Be fast, have a strategy, stick to it and… improvise if needed
Team Points Winning System
Team points are the winning condition.  Multiple ways to achieve it.
Race Lead Challenge System
No more penalties for being the fastest driver. But you will have to deal with the Minions. Farm them for your advantage.
Up to 4 Players Split Screen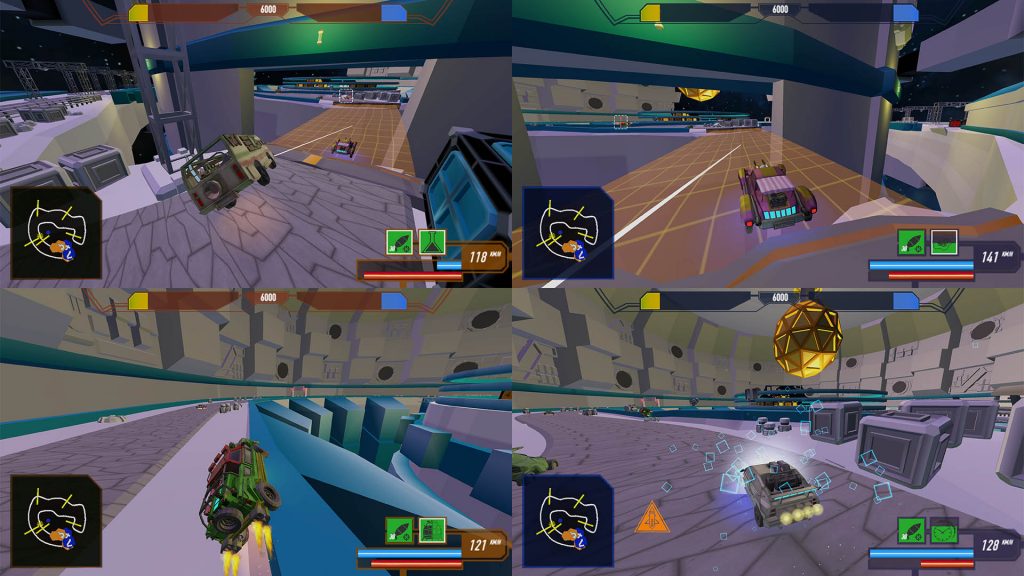 Taste the game with the interactive gameplay.
Don't forget to check the Media section!